Posted by: RE/MAX Escarpment Realty Inc.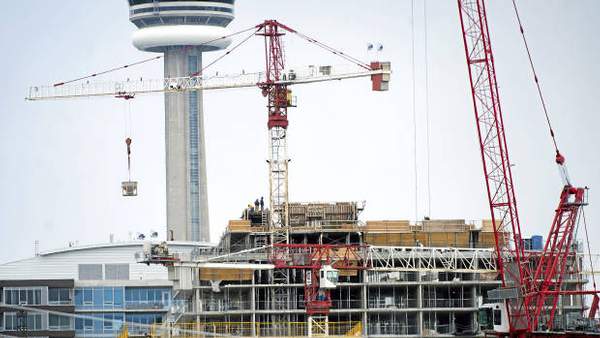 The rise in Toronto home prices has not been as dizzying as in some pre-crash markets. Annual increases have mostly stayed in the single digits. "Clear evidence of a bubble is lacking," the Canada Mortgage and Housing Corp. says of the Canadian housing market in general.
If we avoid a crash and prices do keep rising, it's not a calamity either. It's a sign that people believe in the city and are willing to pay a handsome sum to put down roots here.
It's springtime in Toronto, height of the annual home-buying frenzy, and, along with the tweeting of birds, the air is full of the sound of gnashing teeth and rending garments. Look at all those condos popping up everywhere, blocking out the sky. Craziness. And those house prices: ridiculous, obscene, out of sight.
A whole website, FML Listings, is devoted to rants about the latest million-dollar bungalow being marketed as a dream home. Its tone is one of despair at the prospect of ever owning a decent place in Toronto. The ML stands for "my life."
But before we all lose our minds and move to Hamilton, let's look at the bright side of the real-estate boom. That home prices continue to rise in Toronto is a powerful sign of confidence in the future of the city and the stability of the national economy. With Europe in a tailspin and the United States still struggling, Canada and its largest city are a haven. Toronto, for all its troubles, remains a highly desirable place to live and buy a home. If soaring home prices are a problem, it's a lot better than the plunge suffered by our neighbours south of the border.
The condo boom is bringing tens of thousands of people to live downtown, giving the centre of the city an electrifying urban buzz. By one expert's calculation, more than 140 condo projects are under construction, the most in any North American city. The empty parking lots that used to fill downtown like gap teeth are being replaced by soaring new towers. That means greater urban density, better use of energy and more people on the streets, with scores of new restaurants, bars and stores to serve them.
As for houses, if prices are rising, it is partly the result of the success of the provincially imposed green belt around the city, which has slowed sprawl and made it hard to throw up cheap new homes on open fields in the city's far reaches. Higher prices in the centre, meanwhile, are a product of the premium that residents put on being close to the heart of the city, another great sign of urban vitality.
The real estate board says the average price of a resale home in Greater Toronto reached $517,556 in April, up 8.5 per cent from a year earlier. In the 416 area code, it hit $568,436 – and $831,214 for the premium product, a single detached home.
That's obviously out of reach of most young people trying to get into the market, but there are other options. An average townhouse in the 416 is $423,062 and a condo $360,807. Couples or singles who don't mind living small in a starter home can still get a condo in the $200s.
Prices over all are still well below Vancouver's and, by the standard of many world cities, quite reasonable. The real estate board says that, thanks in part to low interest rates, its affordability index, which measures the share of income needed to cover the carrying costs of owning a home, has remained pretty stable for years in percentage terms, in the high 20s or low 30s.
Of course, it could all come crashing down. Ottawa is worried about a possible bubble in the condo market. And any time you have bidding wars, with some houses going for tens, even hundreds, of thousands over asking, you have to wonder. Real estate veterans can't forget the crash of the late 1980s, proceeded by a similar froth.