Posted by: RE/MAX Escarpment Realty Inc.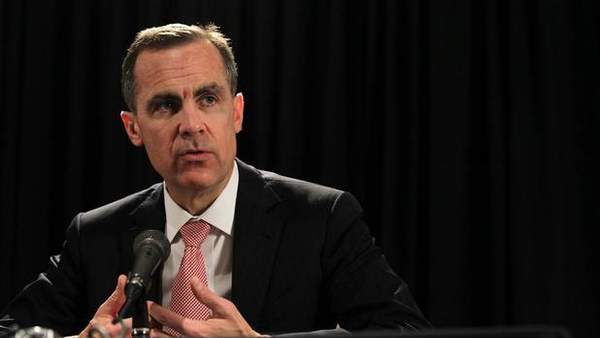 The Bank of Canada's goal of raising interest rates is facing a big obstacle: Reality.
The central bank has made it clear recently that it wants to raise its key rate from the current level of 1 per cent, where it has resided for 21 straight months. In mid-April, when it released its last monetary policy statement, the bank noted that "some modest withdrawal of the present considerable monetary policy stimulus may become appropriate."
While that might not sound like tough talk, it was backed up with some rosy-looking economic projections: 2.4 per cent growth in 2012, with the economy returning to full capacity by the second half of 2013.
Economists were largely on side. They believed that the Bank of Canada was signalling that the days of ultra-cheap money – the fuel for the current housing boom – were nearing an end.
The Organization for Economic Co-operation and Development looked like a wingman: In May, the OECD urged the central bank to raise its key rate by a quarter percentage point in the autumn, followed by quarter-point bumps every quarter to the end of 2013. Such a rate-hike campaign would bring the key rate to 2.25 per cent – and the housing market to its knees.
However, with the central bank set to release its latest monetary policy update on Tuesday morning, the threat of rate hikes is now subsiding. In its place: The rising possibility of rate cuts.
According to Bloomberg News, investors are now betting that interest rate cuts are the more likely course for the Bank of Canada to follow. Using overnight index swaps, Bloomberg calculated that there is an 80 per cent chance of a rate cut before the end of the year, with recent activity suggesting cuts of half a percentage point.
You can understand why this shift is occurring. The economic situation in Europe remains deeply disturbing, with most of the region in recession and on the edge of a financial crisis.
In the United States, a gut-wrenching slowdown in job creation last month – in addition to a slew of other disappointing reports – has raised concerns that its economic recovery is faltering.
Even Australia has responded to some creaks in its economy, with the Reserve Bank of Australia cutting its key interest rate by a whopping half-percentage point in early May.
No surprise, Canada is now caught up in this global turbulence. On Friday, we learned that the Canadian economy grew just 1.9 per cent at an annualized pace in the first quarter, making a mockery of the Bank of Canada's forecast of 2.5 per cent growth.
Indeed, markets appear to be enjoying a good chuckle at the expense of the Bank of Canada these days.
The yield on the Government of Canada 10-year bond fell below 1.62 per cent last week, marking its lowest level since at least 1950. The threat of rate hikes usually sends bond yields higher, not lower.
In the currency market, the Canadian dollar has slumped to a six-month low of 96 cents against the U.S. dollar, after surging to a high of $1.02 in April amid some early rate-hike talk.
If markets won't accept the Bank of Canada's threat to raise rates, they're either going to be very surprised some time this year – or the Bank of Canada is going to have to do some serious gear-shifting in the months ahead.