Posted by: RE/MAX Escarpment Realty Inc.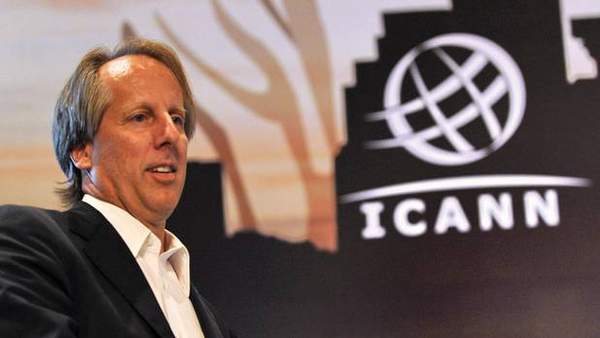 The Internet is about to undergo a massive – and somewhat bizarre – growth spurt.
For decades, most of the world's most popular website names ended with the .com suffix. But on Wednesday, the Internet Corporation for Assigned Names and Numbers, which manages the system of website identification, announced a list of more than 1,500 proposed new domain extensions, ranging from .florist to .porn.
Selecting new extensions is part of a multiyear process to vastly expand the number of suffixes on the Web, where it is increasingly difficult for anyone to register the .com form of any commonly used English word.
In all, ICANN said it received 1,930 applications – each accompanied by a $185,000 (U.S.) fee.
"It's an exciting day for the Internet," said Rob Hall, head of Ottawa-based Momentous, which owns a number of domain-name registration companies. "Even if only 75 per cent of the proposed domains are approved, it would still be a four-fold increase over the current number today."
The process represents not only the largest, but also perhaps the most corporate-minded expansion of the Net's domain-naming conventions.
The vast majority of applicants are companies looking either to lock up control of suffixes related to their industry, to buy up their trademarks, or to gain the rights to popular words they can later sell for a profit.
Donuts, a U.S. company founded by a group of tech industry veterans and backed by more than $100-million in private equity funding, is the biggest single applicant. It is seeking control of more than 300 domain name extensions, from .baby to .football to .news.
Google Inc. is the second-most prolific applicant. Through a subsidiary, the search company has asked for control of more than 100 proposed suffixes. Some of the domains Google is requesting relate to the its services (.gmail, .google), while others are more tangential (.dog, .love).
Amazon applied for almost 80 suffixes, including .book and .movie.
Applications from Canada included Rogers Communications (.chatr, .fido, .rogers) and Shaw Communications (.shaw). Merchant Law Group, with offices across the country, applied for eight domains, including .app, .blog and .law.
Many of the proposed suffixes, even if they are approved, may never see the light of day. Rather than use domain extensions such as .apple or .google, the namesake companies might choose to keep them for internal use, or simply hold on to them so that no one else can use them.
Despite the number of potential new suffixes, the technical challenges of implementing them will likely be the easier part of the process.
Now that ICANN has released the list of proposed domains, stakeholders can start to challenge various applications. The criteria for challenging the validity of an application include objections by government bodies and claims that a certain application, if allowed, would not be in the best interests of the Internet as a medium.
Realistically, however, most of the objections will revolve around trademark disputes. Because of the hefty price tag involved, most applicants are companies, some of which have applied for the same extension. The proposed .guardian domain, for example, is the subject of two applications – one from a U.S. life insurance company, the other by a British newspaper.
Many applicants are also likely to drop their bids within the next month, which is the deadline for getting a refund of 75 per cent of the application fee. If multiple applicants go after the same domain, ICANN will set up an auction. More than a dozen companies, for example, want control of the .apps domain.
By far the most popular suffix remains the .com extension. There are also more than 200 country-code extensions (such as .ca for Canada). There have been a few recent additions, such as .info, which was added in 2001. But for the most part, the Web operates on two- and three-letter suffixes.
The first of the new domain extensions is likely to go live in the first quarter of next year, assuming there are no lengthy auctions or objections, Mr. Hall said.
He has applied for four domain suffixes through Momentous companies: .style, .design, .rip and .sucks. All four have also been claimed by other companies.