James Bradshaw, Banking Reporter - The Globe and Mail, July 15, 2020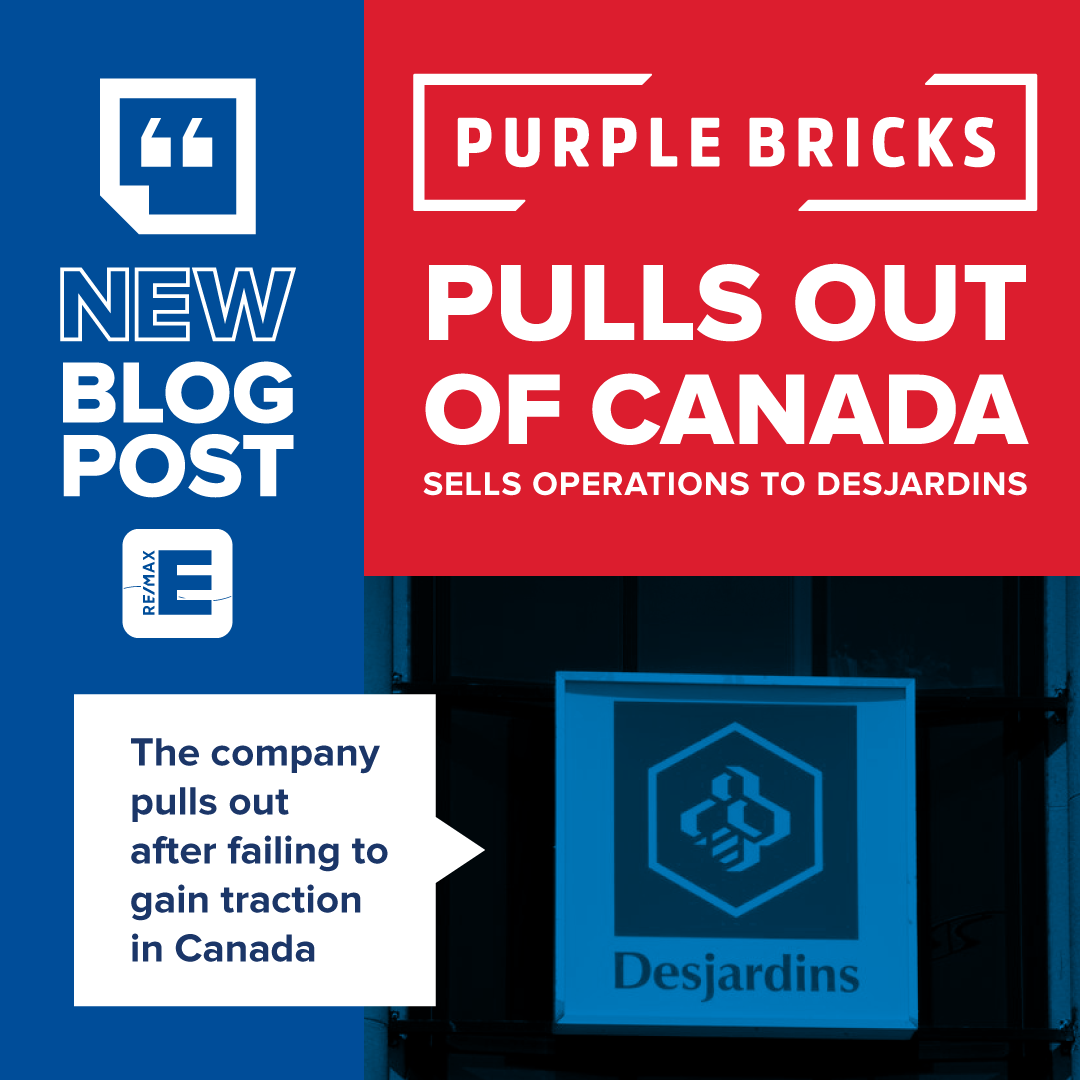 Quebec-based Desjardins Group is buying Purple Bricks, the discount real estate brokerage for $60.5 million as the company's British based owner has decided to pull out of Canada after failing to succeed in the Canadian market as part of an ambitious international expansion plan.
The deal will see Desjardins acquire the Canadian subsidiary of Purplebricks Group PLC. The Purplebricks Group described the sale as "the disposal of its Canadian Business" in a news release. The sale marks a humbling exodus from the Canadian market for a company that was able to gain an enormous share of Britain's real estate brokerage market. In recent years, Purplebricks has failed to accomplish the same feat in the United States, Australia, and now Canada.
Purplebricks launched in Canada just two years ago when the Purplebricks Group purchased Quebec-based DuPropio and Purplebricks Canada, then operating as ComFree. In its first 10 months of operation under Purplebricks ownership, the Canadian subsidiary posted an operating loss of $4.8 million.
Desjardins is planning on retaining the company's leadership teams and 500+ employees, of which 160 are in Ontario and about 300 are in Quebec. Desjardins will be able to continue using the Purplebricks brand until December 2020, capitalizing on its brand recognition.