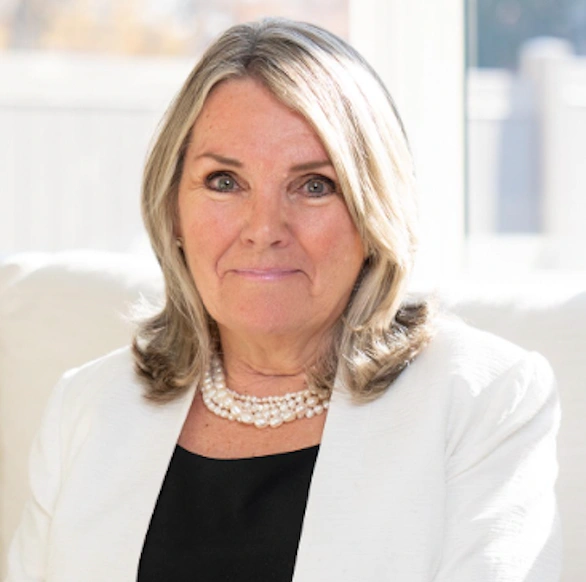 By Lynn Hoffmann | Halton Regional Broker, Manager of Wealth Services and Luxury Affiliates | lhoffmann@rmxemail.net | 416-953-1149
It's very common for agents to be drawn to the allure of selling LUXURY REAL ESTATE. How difficult could it be? Right?
So, what does it take to be successful in the world of Luxury Real Estate?
Working in luxury real estate heightens all aspects of the industry and the process of selling. The caliber and quality of the home is elevated, demands and expectations of the agent are elevated, and they are working with buyers and sellers that are often at the top of their professions.
Agents looking to lift up their careers can find that luxury real estate holds immense promise. The question I'm asked all the time is "How do I break into this market?".
In some cases an agent's prior profession has lent itself to the luxury market. Exotic car salesperson, a real estate
investor, a trader in commodities, and many of
your past life experiences in the high-end sector
will serve you well in real estate luxury sales. This is all great, but what if you don't have a leg up in any type of luxury sales or the high- net-worth world?
Let's explore at some ideas.
Find supporters in your sphere who will cheer you on and advocate for you
Have a robust list and network of professional peers who can help take your business to the next level. Successful people in any industry work hard to build strong relationships and ask for help when they need it.
Look for advice and help from a seasoned mentor who is willing to share their knowledge and experience. If you aren't making alliances with these types of people, you should make it a point to start. Believe it or not, your client base, friends and colleagues do want to see you succeed.
Surrounding yourself with the right people is integral. You might consider joining forces with a team or individual that already
lives in the luxury real state market. Alternatively, there are Luxury specialist courses and mentoring programs that you can explore to become knowledgeable in this market.
Build a wide range of expertise
Cultivating your knowledge is essential. So is fostering a network of contacts that can help you support your clients - from tradespeople to financial advisors. "Grow your network of resources to make your clients' experience as seamless as possible". Become their trusted, and knowledgeable advisor; their go-to person for all related business matters.
Breaking into LUXURY REAL ESTATE
Remember too that luxury clients are generally very well informed in local, national, and global events so be prepared to engage in conversations beyond the real estate market. Your knowledge of both the industry and world events is certainly beneficial, but it still really comes down to your buyers and sellers having confidence in your ability to manage preparing, promoting and negotiating for what is often their most valuable asset.
If you are new to this business you expect to be patient, professional, humble, and hungry to learn everything you can about real estate and the luxury aspects of real estate. Knowledge is Power.
Elevate every aspect of your service
Anyone hoping to make it in the luxury market must have the diligence and drive that will win the trust of clients and the respect of colleagues.
Luxury agents show a dedication to the craft and a willingness to pivot when things aren't working. The Luxury real estate business demands a high level of discipline and someone who is willing to go above and beyond with respect to being accessible outside the traditional hours of business. It also takes an investment of both time and money to property prepare, expose, and promote the property. It might mean a much higher investment to market the property than most agents are accustomed to. You must use the best photography, video, drone footage, lifestyle video, print materials and digital. Quality leads to credibility - and like any good investment, it will be worth it in the end.
One last piece of advice to anyone thinking of breaking into
this exciting market - Be prepared before you are called for an appointment. Do your due diligence on all aspects of the luxury market and have your digital presentation ready to send out prior to the appointment. Being prepared and polished in advance of your live presentation will make the difference between success and failure.
Follow Lynn on Facebook and Instagram! @lynnhoffmannremaxescarpment @lynnchoffmann
Follow our company's luxury socials! @remaxniagaraescarpmentluxury @the_renownedcollection
Watch "Mastering the Luxury Listing" in our Luxury resources in Office Tools.